Find Rent To Own Homes. Choose Your State...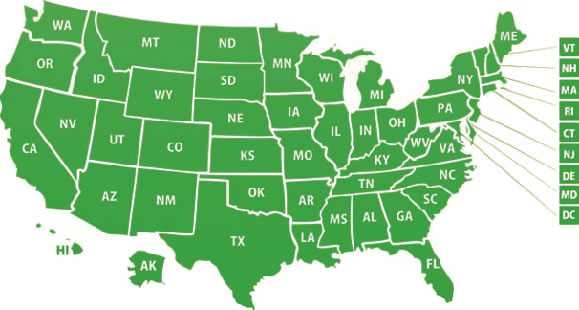 Welcome to RentToOwnQuest, your place for free real estate listings near you.
RentToOwnQuest has listings for all kinds of properties from rent to own homes, owner financed listings, to lease option houses- you name it, you can find it here... free of cost to you!
Our goal is to help you find your dream home and to help you buy with little money out of pocket by avoiding scams along the way.
Enjoy trying out the home before you buy, STOP throwing rent money out the window and start working toward owning your own house by using the rent to own method!
This is an easy and convenient way to buy a home- especially for those of us who can't qualify for a mortgage because of a low credit score or lack of savings for paying the down payment costs.
The economy has had an impact on us all, but there is hope and a way to become a homeowner. Our goal is to give you all the tools you need to succeed at RentToOwnQuest!
Once you're in the home, part of your rent will actually go toward the purchase price of the house- so you'll be earning equity each month! Plus, some rent to own contracts allow you the choice to walk away if you find something wrong with the house, or if you decide you don't want it! Who knew it could be so risk-free?
Check out our database of rent to own homes and owner financed houses.
Simply click on the desired state from the USA map above or type in the city and state in the search bar and you'll be provided with listings in your chosen location.
Plus, our property detail pages for each listing provide you with all available information like price, amenities, and more so you can learn as much about each home as possible.
It's that easy and RentToOwnQuest.com is risk free for you with no fine print or hidden fees. We're here to help you get on your path to home ownership today!
Want more information on how to finally purchase your dream home using the rent to own method?
Check out our Beginner's Guide to Rent to Own as well as our blog to learn how to avoid scams and to get tips and tricks for getting the best deal in today's market!
Get Our Free Course
Complete Guide to Rent to Own Homes