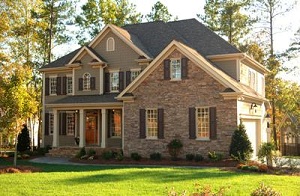 It's everybody's dream to own a house at some point in their lives.
However, with the current global economic crisis it has pretty much affected everybody with their finances as people are now finding ways to make most out of their precious money that is left.
It seems that the dream of owning a premium class and beautiful house by many Americans would be a far fetched idea given the situation.
One doesn't necessarily have to lose hope, for there is a great option that you can choose if you'd really like to own a house.
Why Not Look at Rent to Own Homes?
Rent to own homes or lease to own homes for that matter have actually been in existence for a long time as a great option of acquiring property in the real estate market.
Think about purchasing a house with the rent to own system. I think many of you are familiar with the term "lease" but may not have a clear image of how lease to own homes really works.
Let me explain what it is and the many advantages of it.
Well, as we all know lease to own homes involve an agreement or contract between seller and buyer. The tenant is given the option of either purchasing the house or not at the end of the option period.
Making it an advantage for the buyer in experiencing a sort of "trial stay" in the house that they're planning to buy, giving them an opportunity to decide on whether or not they will take it at the end of the term. There are many unforeseen factors which can make buyers decline to purchase the home.
Like, when the house drops in market value, experiencing sudden increase in interest rates, or having the house become unsuitable for the buyers in the near future.
All in all, lease to own homes have essentially become a more suitable and practical option to take, especially with the current economic crisis. Because it generally offers buyers little down payment to start owning a house as compared to buying it conventionally, which requires a huge down payment right away.
So for people out there wanting to own a home, rent to own could be a terrific option for you..